⁠
⁠
⁠
Who's a better fit to teach you Coda than a person who:

⁠
⁠
⁠
⁠
often impressing the developers themselves
A lot of things that we casually use today

⁠
to make gorgeous and functional docs started as my posts that blew some Codans' minds.
I don't simply follow the best practices —
⁠
⁠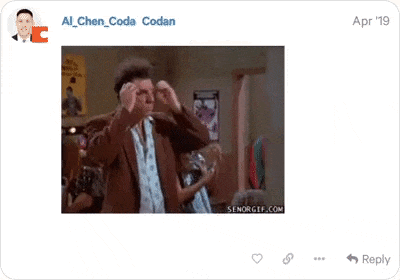 ⁠
⁠
⁠
⁠
⁠
⁠
⁠
⁠
Goes the extra mile to explain a solution
I understand problems quickly and

⁠
give complete and meaningful answers.
I won't just provide a ready-to-copy formula but also explain the ideas behind it.
That's why the Community still rewards me with the
spot.
⁠
⁠
⁠
Runs a
and a
about all things Coda
I already recorded numerous tutorials

⁠
and live streams — check out my style of teaching. Apparently it's good: Coda trusted and
⁠
me to build their flagship courses!
⁠
⁠
⁠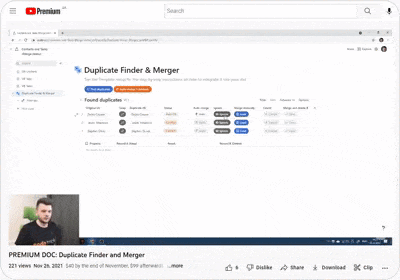 ⁠
⁠
⁠
⁠
⁠
⁠
⁠
⁠
Has teaching experience and loves to share
I was teaching fundamental computer science as an
at my university.
A student I privately taught to code from nil is now working at Amazon.
I frequently speak at different tech events about all things freelancing and Coda.
⁠
⁠
I believe in teaching seriously and fundamentally. Most tech tutors and courses will only teach you the
how
but not the
why
or
how else
. If you choose to learn from me you won't just study the features of Coda but also
get the Superpower of coming up with new creative solutions!
The universal principles you'll learn won't apply to Coda alone — you'll bring this knowledge to other no-code tools and even conventional coding.
I'm making new content all the time. See what kind of learning suits you best.

⁠
⁠
⁠
⁠
​

⁠
if you prefer to study with no one over your shoulder
⁠
⁠
⁠
⁠
Free content
⁠
⁠
Best Practices Showcase series
⁠
⁠
⁠
⁠
⁠
⁠
Coda Tricks videos and live streams
⁠
⁠
⁠
⁠
⁠
⁠
⁠
⁠
⁠
⁠
The extras
More templates, videos and streams at $10/mo
⁠
⁠
⁠
⁠
⁠
⁠
⁠
⁠

⁠
⁠
⁠

⁠
⁠
⁠
⁠
⁠

⁠
⁠
⁠

⁠
⁠
​
⁠
​

⁠
for tailored training, personal approach, and extra motivation
⁠
⁠
⁠
⁠
1-on-1
Fully private coaching on a schedule that works for you
⁠
⁠
⁠

⁠
⁠
⁠

⁠
⁠
⁠
⁠
⁠
⁠
Group classes
From beginner to Coda Superpowers in 2 months, twice a week in a group
⁠
⁠
⁠

⁠
⁠
⁠

⁠
⁠
For any questions or other training needs (e.g. speaking at an event, running a workshop, corporate training) don't hesitate to write me at
⁠
. I reply to all mail.

⁠
⁠
⁠
Next:
⁠
⁠
one-off help sessions
⁠
⁠
⁠
⁠